ABOUT YOUR INVESTMENT

A Glimpse of an Experience


If you are anything like me and love to be pampered than Shaleira Smith THE BRIDAL EXPERIENCE is just right for you. Beginning with a 90 minute makeup trial we will be bonding and discussing your beauty desires for your wedding and designing your wedding day together. Your vision transferring to my expertise while curating your wedding day makeup look. From there we will see each other twice, either for your engagement photos, bridal shower or rehearsal dinner. I'll be there to enhance your beauty needs for those events. On your wedding day, it is attentive overload. A min facial message, claiming music, hydrating your skin, and recreate your look with some extra final touches. I will be right by your side until the moment you walk down the aisle to say "I do".
INVESTMENTS FOR BRIDAL BEAUTY EXPERIENCES BEGIN AT $549

With my expertise and attention to detail; I strive to create customized beauty looks that enhance a person's skin. Allowing their inner beauty, joy, and happiness to seep thru their pores while being pampered. To truly indulge into your beauty desires, all beauty experiences are customize to your dreams.
INVESTMENT SELECTIONS

Potential Experiences Include
Beauty Chat Session:
Connecting with my brides is important to me. So I start with a friendly conversation via zoom. We will discuss your wedding and beauty expectations while sharing some laughs.
Touch-Up Experience:
Are you doing first looks? Is your wedding in the summertime? Are you taking pictures after your ceremony?
If so, the touch-up service allows me to be right by your side, patting away your tears and revamping your makeup and lips. Don't forget your fiancé, I'll be there to give him/her lip balm and wipe away any sweat or lip gloss that might have transferred.
Look Enhancement:
Do you have two dresses? Would you like to have a soft natural look for your ceremony and a dramatic look for your reception?
This service gives you the experience to transform your makeup look with the mood of your reception.
Beauty Activity Sheet:
Collaborating with your other vendors to makeup sure you are on time is important to me. Therefore this service allows you to have a makeup schedule that coordinates time for you and your bridal party. Trust me a beauty schedule will allow you to relax and enjoy being pampered. Plus, your wedding planner, hairstylist, and photographer will thank you later.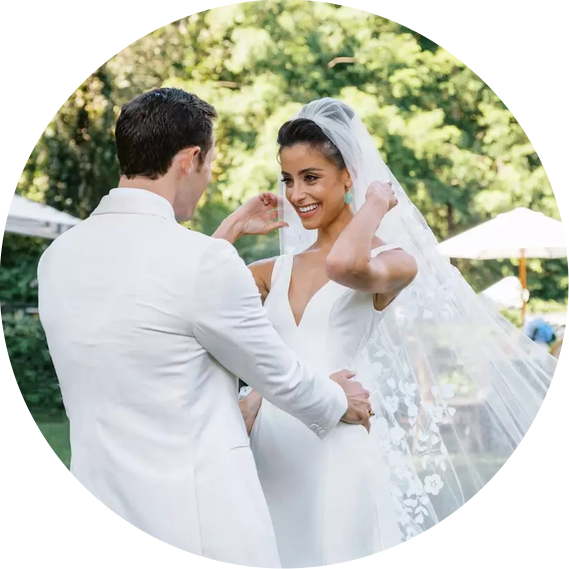 Yes, I even do airbrush. Having options insures your beauty investment is completely tailored to your desires. You can choose between styles of airbrush or traditional makeup. Lashes? Absolutely, that is covered in any experience you build.
Skincare Suggestion:
Having your skin in the best shape possible is so beneficial. It allows for your dream makeup look we discussed to come true. I will give some tips along the way, as well as recommendations to estheticians
Fascial Massage:
What is pampering without a massage right?
Before we begin your bridal makeup, I will take the time to give you a fascial massage. This helps your skincare to settle while awakening your blood vessels, and creating a solid barrier for your wedding makeup to lay on.
Day of Makeup:
This experience is great for brides eloping or who have decided to have a micro wedding. You know what makeup look you want and do not need a trial.
Refresh Kit:
As much as you want me to stay with you. At some point, we will have to part ways. However, this kit will allow you to keep your lips hydrated and saturated with color, and your sweat managed even when I am not there.
Your wedding day will be magical. You may cry and so will I. Seeing everything we talked about come together as one, while you looking enhancingly stunning.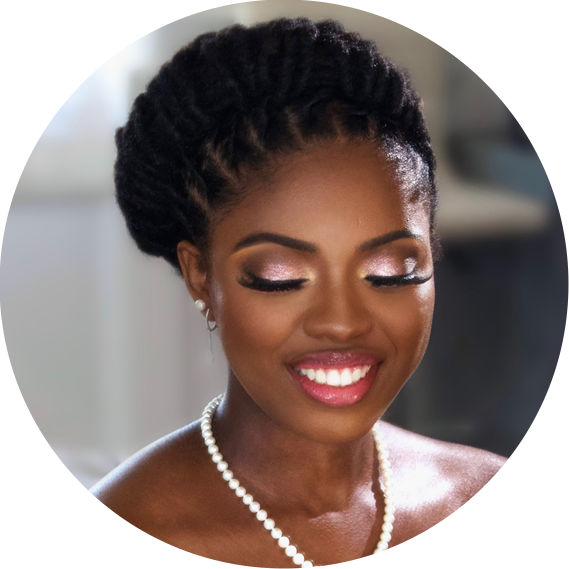 INVESTMENT ADDITIONS

Suplemental Experiences
Ready to make it official?
For special events, male grooming services and photoshoot inquires please email Shaleira@ShaleiraSmith.com